[CONFERENCE] RECONNECT 19-20 November 2019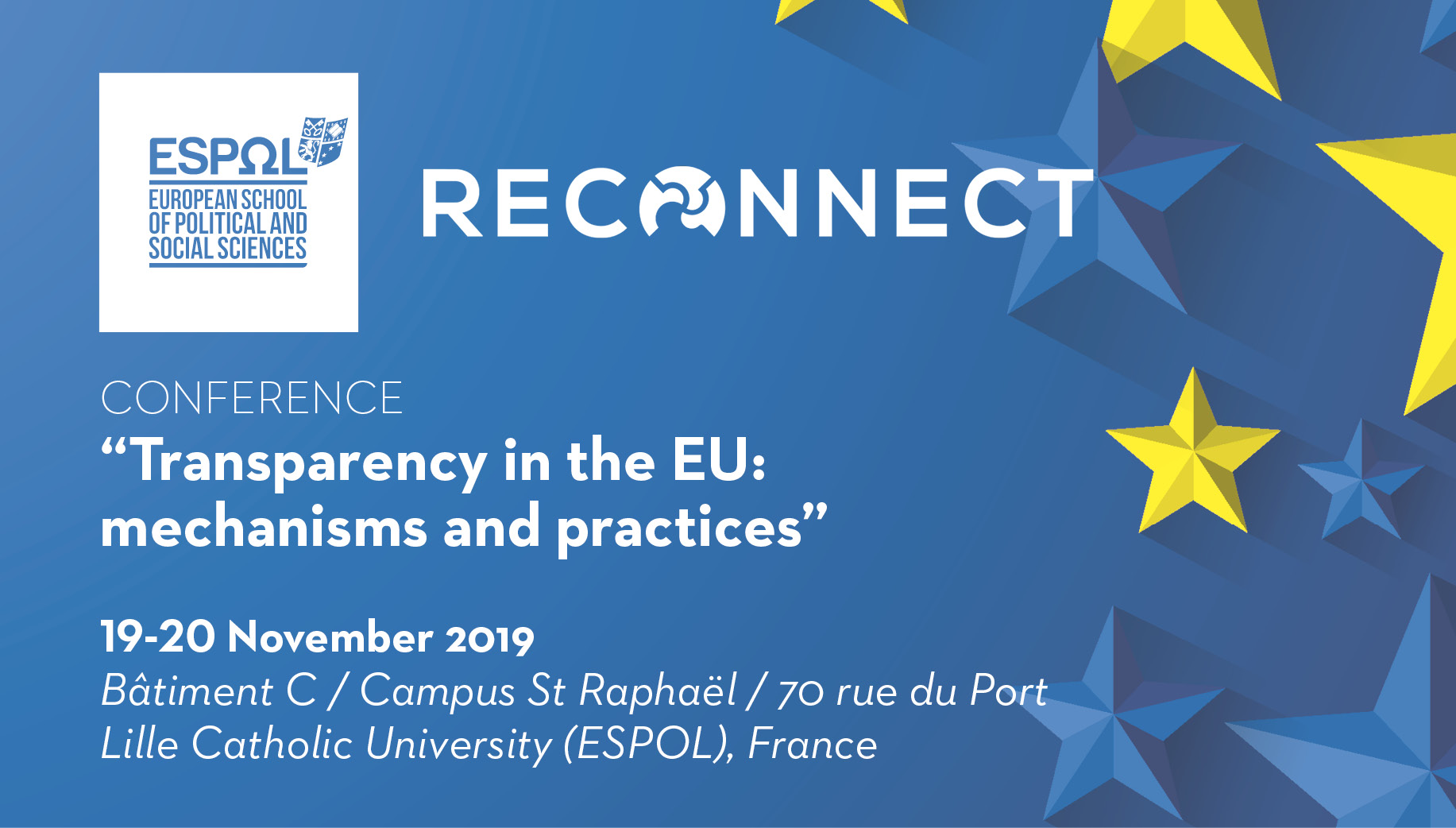 This RECONNECT Conference organized within Work Package 6: Practices of Democracy will explore the common perception that the European Union has an impenetrable nature. Citizens most often regard the supranational political system as distant, technocratic or incomprehensible, which in turn partly explains growing levels of distrust. On the formal side, however, transparency has made some great progress in the European Union in recent years. The EU transparency register, for instance, embodies much of the most recent advancements in the field, and is often pictured as one of the most advanced regulations in the world on the subject-matter. Our workshop questions this mismatch between perceptions and actual practices.
The central questions the conference will discuss include:
What are the effects of openness and transparency arrangements on the political actors' attitudes and behaviours?
Does transparency enhance the legitimacy of the EU?
Does openness and transparency make the EU institutions more accountable?
The conference organised in the framework of the RECONNECT project wants to provide an academic forum for discussing the politics of transparency in the EU and its consequences.